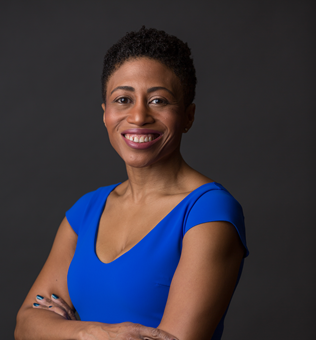 Michelle McMurry-Heath
BioPresident and CEO
Dr. McMurry-Heath assumed the leadership of the Biotechnology Innovation Organization (BIO) as President and CEO on June 1, 2020. A medical doctor and molecular immunologist by training, Dr. McMurry-Heath becomes just the third chief executive to steward the world's largest biotechnology advocacy group since BIO's founding in 1993. BIO represents 1,000 life sciences companies and organizations from 30 countries. The organization's mission is to support companies that discover and deploy scientific breakthroughs that improve human heath, environmental stewardship, and sustainable agriculture. The common thread in McMurry-Heath's work across academia, government and industry has been her focus on broadening access to scientific progress so more patients from diverse backgrounds can benefit from cutting-edge innovation. Driven by her own past family experiences navigating clinical trials and funding uncertainties within the rare disease community, McMurry-Heath calls "the distribution of scientific progress the social justice issue of our age." She comes to BIO from Johnson & Johnson where she served as Global Head of Evidence Generation for Medical Device Companies and then Vice President of Global External Innovation and Global Leader for Regulatory Sciences. She was also instrumental in bringing J&J's incubator, JLabs, to Washington, DC. She led a global team of 900 with responsibilities in 150 countries around the globe. McMurry-Heath received her MD/PhD from Duke's Medical Scientist Training Program, becoming the first African-American to graduate from the prestigious program. She spent 12 years working at the research bench before taking policy and leadership roles in government and industry.
---