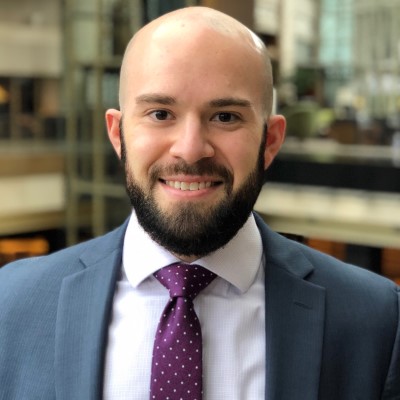 Zach Rothstein, JD
Vice President for Technology & Regulatory Affairs, Advanced Medical Technology Association (AdvaMed)
Zach Rothstein is Vice President for Technology & Regulatory Affairs at the Advanced Medical Technology Association (AdvaMed). In this position, Zach advocates for medical device regulatory policies that are transparent, predictable, consistent, timely, and science-based, with an emphasis on U.S. Food and Drug Administration ("FDA") and legislative activities. Zach's particular areas of focus include digital health, medical device software, cybersecurity, labeling, and postmarket surveillance.
Prior to joining AdvaMed, Zach was Deputy Senior Counsel for Public Policy at Samsung Electronics where he was responsible for the company's medical device and healthcare regulatory and policy issues. In this position, Zach counseled Samsung's global business units through all stages of product development on U.S. regulations affecting digital health, Health IT, and medical devices. Zach also planned and executed the company's FDA and healthcare regulatory and legislative policy objectives. While at Samsung, Zach served on the Board of Directors for the Personal Connected Health Alliance (formerly Continua) and the Consumer Electronics Association's Health and Fitness Technology Division.
Prior to joining Samsung, Zach was an Attorney in the FDA and Healthcare practice at the law firm of Morgan, Lewis & Bockius LLP. In this role, Zach served as outside counsel to various healthcare companies on FDA and HHS regulatory, compliance, and enforcement matters.
Zach earned his J.D. from The Catholic University of America, where he was a Notes and Comments Editor of the Law Review, President of the Moot Court Board, and won first place and best brief awards at the 2009 National Telecommunications Moot Court Competition. Zach received his B.A. in political science and criminal justice from Indiana University, Bloomington.
Zach is an active member of the Food and Drug Law Institute, teaches an introduction to FDA law class at the Johns Hopkins University, and was recognized by i3 magazine as a digital health and fitness innovator.
---