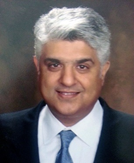 Balakrishna Haridas, PhD
Texas A&M University
Medice Device Researcher
Balakrishna Haridas is a medical device researcher and entrepreneur with ~28 years of industrial and academic experience in research, development, and commercialization of FDA Class II and III medical devices for minimally invasive surgical/endovascular interventions, soft tissue repair biomaterials and implants, drug delivery systems, and AI/ML platforms for medical devices. Led multiple med tech ventures and led/participated in driving >18 products through 510k/PMA FDA-CE regulatory clearances & approvals and subsequent licensing/manufacturing distribution deals. Significant experience in envisioning research strategies, creating, and raising industry and government funding and directing public-private translational research consortia.
---