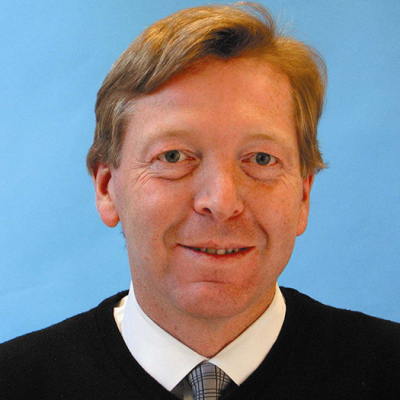 David Wessel, MD
Executive Vice President and Chief Medical Officer, Hospital and Specialty Services at Children's National Medical Center

David Wessel, M.D., is Executive Vice President and Chief Medical Officer, Hospital and Specialty Services, and the Ikaria Distinguished Professor of Critical Care Medicine at Children's National Health System. He is also professor of anesthesiology, critical care medicine and pediatrics at the George Washington University.
Dr. Wessel is internationally known for his pioneering work in caring for infants with heart disease. An experienced scientist and clinical researcher with more than 100 peer-reviewed publications, Dr. Wessel has designed and executed seminal studies in cardiac critical care and pulmonary hypertension; developed new therapies for perioperative care of the newborn with congenital heart disease and novel treatments of pulmonary hypertension; and studied neurologic outcomes relevant to perioperative care of newborns with congenital heart disease. He is a principal investigator and member of the steering committee for the Collaborative Pediatric Critical Care Research Network sponsored by the National Institutes of Health.
Educated and trained in medicine at Oxford, Yale and Harvard, Dr. Wessel joined Children's National in July 2007. Prior to this appointment he was professor of pediatrics (anesthesia) at Harvard Medical School and Senior Associate in Cardiology and Anesthesia at Boston Children's Hospital. He is board-certified in anesthesiology, pediatrics, pediatric cardiology and pediatric critical care medicine.
Dr. Wessel was the founding president of the Pediatric Cardiac Intensive Care Society, an international society which honored him with its 2004 award for contributions to improving children's heart health. He received numerous honors for scholarship at the universities he attended, earned teaching awards as part of his faculty duties and has delivered named lectures, including keynote opening addresses at European and United States professional meetings.
In February 2010, Dr. Wessel was honored as the John J. Downes Lecturer in Pediatric Anesthesia and Critical Care Medicine at "Cardiology 2010" in Orlando, Florida. He has been listed as one of the "Best Doctors in America" continuously since the inception of the ranking. In 2018, he was named to the Becker's Healthcare list of "100 Hospital & Health System CMOs to Know."
---