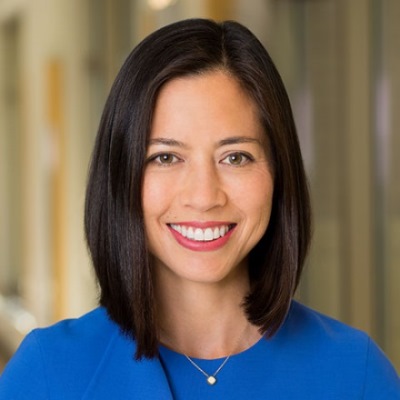 Laura Mauri, MD, MSc
Vice President, Global Clinical Research and Analytics, Medtronic

Dr. Mauri was named Vice President, Global Clinical Research and Analytics, in the Medtronic Strategic Scientific Operations organization, in September 2018. Laura provides strategic oversight to our clinical research function, leveraging her widely recognized clinical trial leadership roles and domain expertise in clinical research methodology. She is responsible for leading the development of novel analytical and data science solutions to address the expanding global requirements for clinical evidence for Medtronic products. In addition to these responsibilities, Laura is the Executive Sponsor of the Medtronic Global Clinical Council and plays a critical role in enabling the value-based health care data science strategies Medtronic is pioneering to meet the growing broad-based stakeholder demand for outcomes accountability.
Dr. Mauri, interventional cardiologist at the Brigham and Women's Hospital and renowned clinical researcher and Professor of Medicine at Harvard Medical School, has helped shape clinical evaluation of new medical technology, providing a greater understanding of the interactions between medical devices, general clinical practice, and concurrent pharmaceutical therapy. Laura has held an array of major leadership positions and has served as the Chief Scientific Advisor for the Harvard Clinical Research Institute (also known as the Baim Institute for Clinical Research). She has led numerous clinical trials to evaluate novel medical devices and pharmaceuticals, and is an expert in trial design, strategy and data analysis.
She received her A.B. from Harvard College and her M.D. from Harvard Medical School, both magna cum laude, and her M.Sc. (Clinical Epidemiology) from Harvard School of Public Health.
Laura is a member of the American Society of Clinical Investigation, the Association of University Cardiologists, a Fellow of the American College of Cardiology, a Fellow of the American Heart Association, and member of the Society of Cardiac Angiography and Intervention. She served as a Senior Editor for the journal Circulation, and was awarded the Joseph A. Vita Award for Clinical Research by the American Heart Association in 2017.
---