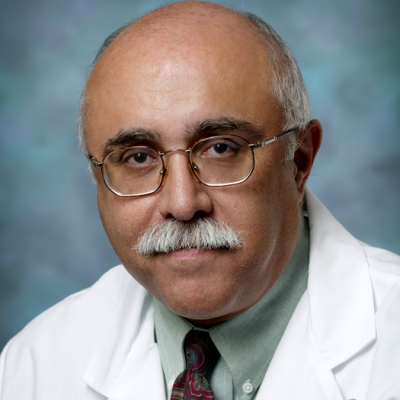 Khodayar Rais-Bahrami, MD
Neonatologist at Children's National Health System
Khodayar Rais-Bahrami, M.D., is an attending neonatologist in the Division of Neonatology at Children's National Health System. Dr. Rais-Bahrami has a broad background Extracorporeal Membrane Oxygenation (ECMO) and have conducted research in neonates who were exposed to plasticizers as a result of receiving ECMO support. His vast interest in preterm infants with necrotizing enterocolitis (NEC) who were exposed to blood products is longstanding and stems from my training and experience in Neonatal Perinatal Medicine and as an investigator of adverse consequences associated with preterm birth. As director of Neonatal-Perinatal Medicine Fellowship Program and the 2011 Children's Research Institute Mentorship Award recipient,he is committed to and have experience in mentoring the research development of young fellows and investigators at different levels of training who work synergistically to answer critical questions in neonatology and ECMO which is particularly crucial for infants exposed to medical devices.
---