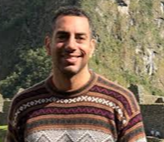 Stefano Rensi, PhD
UCSF UCSF-Stanford PDC
UCSF and Stanford University UCSF-Stanford Pediatric Device Consortium Research Engineer RWE Technical Lead
Stefano Rensi, PhD, is a research engineer in the Department of Surgery at UCSF and Department of Bioengineering at Stanford. He is the technical lead for the Real World Evidence demonstration project at the UCSF-Stanford Pediatric Device Consortium, where his work focuses on using Real World Data and Real World Evidence to accelerate the pace of innovation in the pediatric space. His research focuses on leveraging artificial intelligence and massive datasets to automate discovery and innovation in biomedicine. He received his PhD from Stanford in 2018 for work on representations of chemical information in drug discovery. Prior to his time in academia he worked in industry as a bioengineer at a medical device start-up in Emeryville, CA.
---