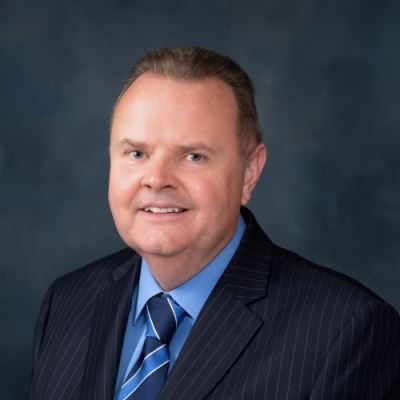 Stephen K. Ralph, MSc
Divisional Marketing Leader Product Innovation with W. L. Gore & Associates, Inc.
Stephen K. Ralph, MSc is an award-wining Executive Influencer and Marketer with passion for crafting and delivering strategic solutions that catalyze revenue growth, accelerate sales, and disrupt markets with innovative technology. Stephen brings a wealth of hands-on expertise in exceeding expectations and "moving the needle" within the medical device space in acute care, physician's office, and day surgery center environments. By leveraging strong clinical insight, Stephen has evangelized cardiovascular, cardiac surgery, heart failure, and digital health device innovations from conception to global commercialization.
Through a series of rapid promotions, Stephen's career has evolved within the medical device and healthcare industry, focused on innovation and commercialization. Stephen is currently the Divisional Marketing Leader Product Innovation with W. L. Gore & Associates, Inc. within the Product Incubator, Medical Products Division. Providing a solid platform for success, Stephen graduated from the University of South Wales with a Master in Science. Through continuous professional education, he has also earned the distinction of having Chartered Marketer status. Stephen has actively participated and excelled in the Executive Education Stanford School of Business in the Biodesign Managing Innovation program as well as Alere's Executive Leadership Edge Development Program. Rounding out Stephen's education, he holds a Six Sigma Certification.
Through his evolving and progressive career, Stephen started out as a Cardiac Physiologist where he gained first-hand insight and clinical expertise working at both Brook General Hospital and St. May's University Hospital, both in the United Kingdom. After leaving the clinical side, Stephen enhanced his skill-sets by taking on sales and marketing roles, first with Baxter Healthcare, then joining Medtronic as European Product Marketing Manager, Corporate Ventures and inevitably as European Business Unit Manager, Heart Failure Management where he drove Cardiac Resynchronization Therapy (CRT) from clinical through to commercialization within Europe. Following his success, he was recruited to the United Stated to define, develop, and lead integration efforts for GE Healthcare during their launch of world's 1st integrated electronic patient anesthesia system with patient monitoring and connectivity into Electronic Medical Records into the US and international markets. Stephen catalyzed double-digit growth and solidified GE as an advanced market leader.
Following GE Healthcare, Stephen joined CardioMEMS, now Abbott Laboratories, as first a Director, then Vice President and Program Director, Heart Failure Management. Stephen crafted and executed strategic and tactical business plans to establish the Heart Failure Management and Remote Patient Monitoring program from the ground up. He was instrumental in ascertaining FDA approvals to spike unprecedented growth in net worth representing 90% of the company value, leading to the $425M acquisition by St. Jude Medical.
Stephen then began a tenured career with Alere, Inc., now Abbott Laboratories, in which his career escalated, with rapid promotions based on outstanding success, from Director of Market Development to President of Veterinary Diagnostics. Stephen was instrumental in developing 9 innovative products, driving double-digit growth and global expansion across the US, Japan, Germany, and China. Stephen is currently the Divisional Marketing Leader Product Innovation with W. L. Gore & Associates, Inc. working collaboratively and leading cross-functional teams in identifying multimillion dollar market opportunities for sustainable, differentiated solutions. Stephen also regularly attends major accredited scientific conferences and symposiums and strives to continually stay up to date on the latest technologies and innovative advancements.
Balancing out his successful, professional career with over 2500 professional LinkedIn contacts is accomplished with the steadfast support from his wife Sandra. Stephen and Sandra have been married for 16 years, and counting, and together, they enjoy sailing in Pacific coastal waters and dining out at new restaurants, with varied cuisines, especially within the "Gas Lamp" district in San Diego, CA. Stephen enjoys vacationing in coastal Mediterranean countries and has travelled to multiple continents where he immerses himself within the culture, history, and the hospitable people native to the regions.
---